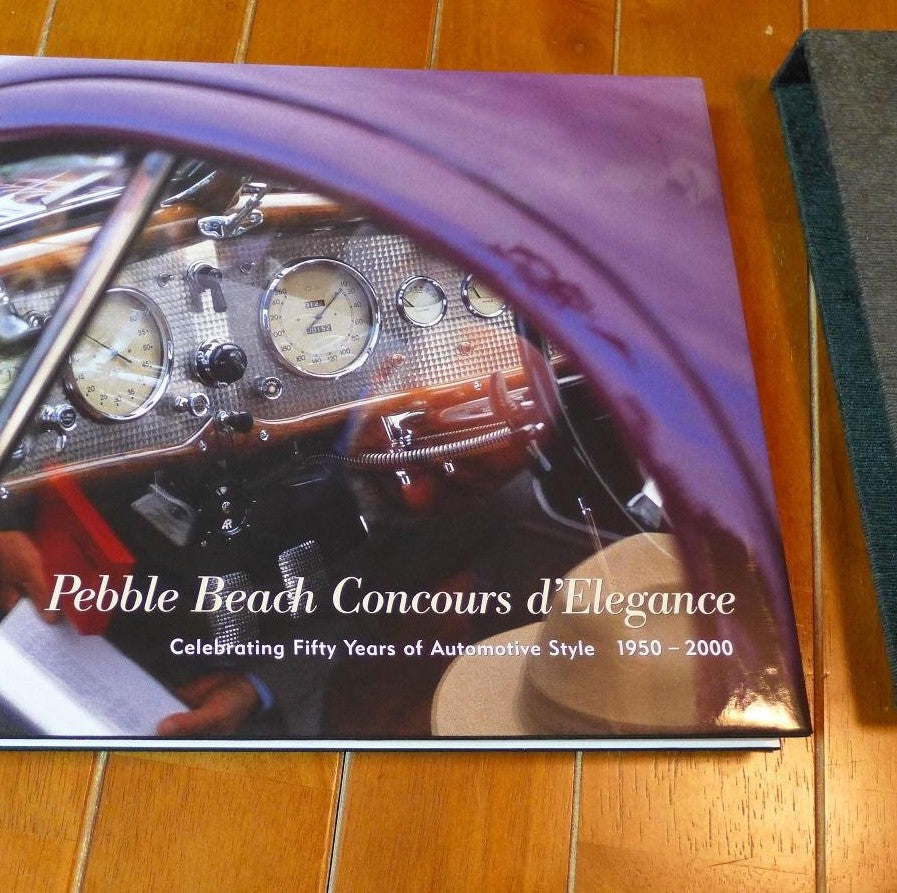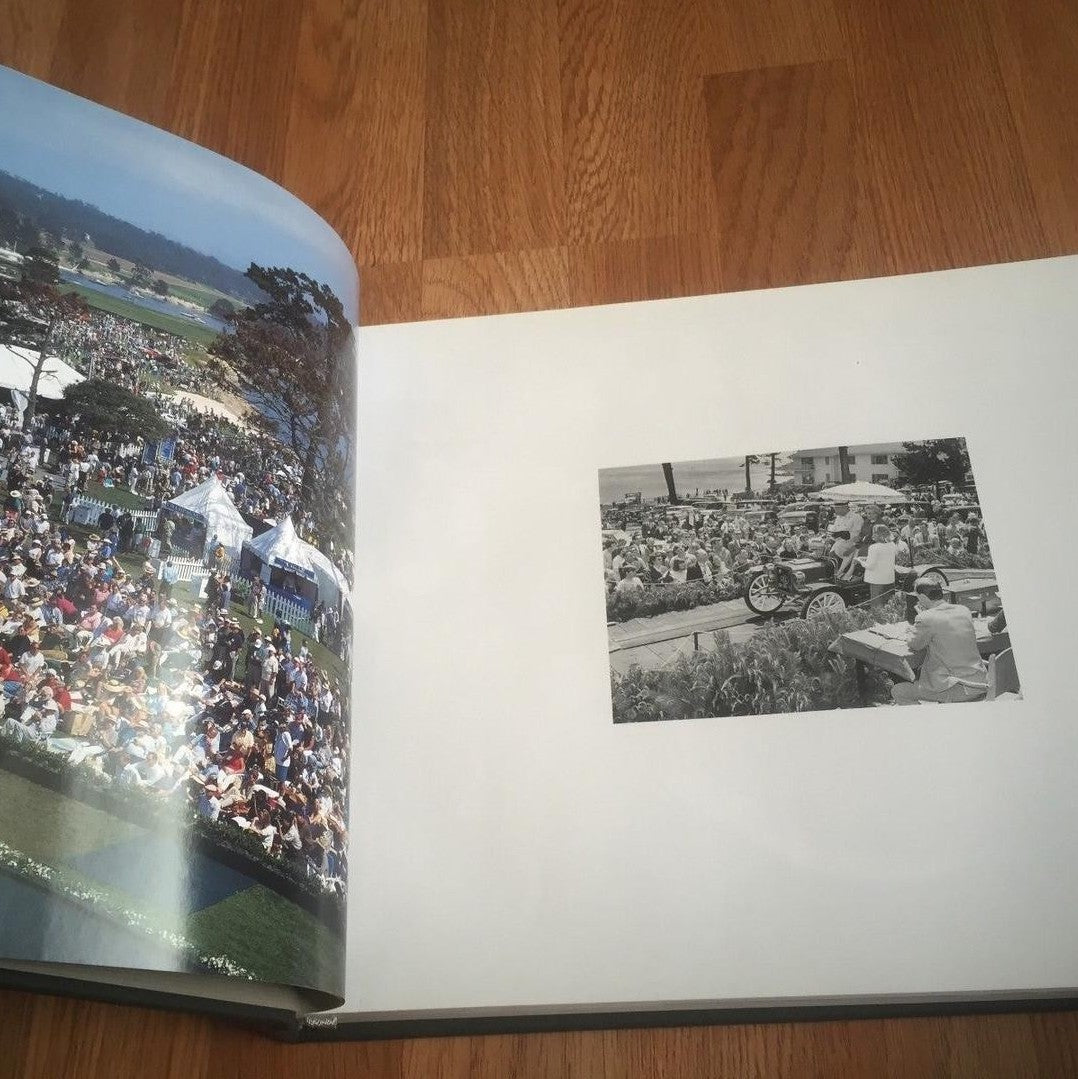 Pebble Beach Concours d'Elegance 50th Anniversary Book- Deluxe Edition
The deluxe limited commemorative edition, priced at $1,700, is fully signed and numbered, bound in leather, paired with a limited edition print by Jesse Alexander, a sheet with the thirty original signatures of contributing authors, and presented in an elegant clam shell case.
This book commemorates the first fifty years of the world's premier concours d'Elegance – an event that pairs automotive excellence with the style that is Pebble Beach.
Specifications and Content
This spectacular landscape (horizontal) book includes 300 pages trimmed to 10.5" X 12.75". It features:
• 300 color and 100 black-and-white photographs of the Concours
• A history of the Pebble Beach Concours written by automotive historian Beverly Rae Kimes
• Personal reflections by several prominent car enthusiasts
• Representations of the first fifty Best of Show winners
• A complete listing of the first, second, and third place winners of all Automotive Class Competitions and the winners of all Special Awards
• Reproductions of the first fifty Pebble Beach Concours d'Elegance posters
• A complete listing of officials who have taken part in the Pebble Beach Concours d'Elegance
All sales are final. Click here to view our full Refund and Return Policy.